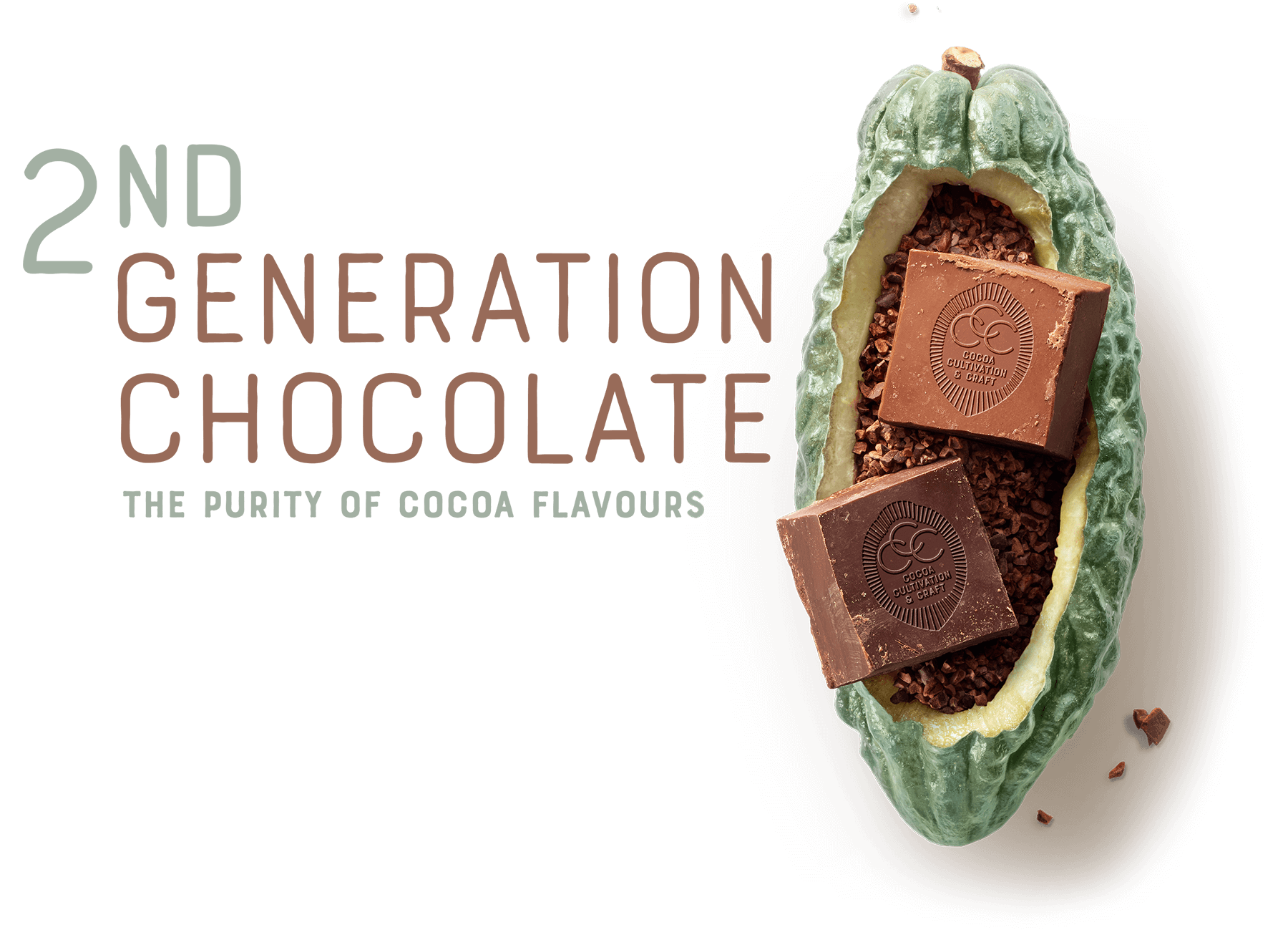 Barry Callebaut, the world's leading manufacturer of high-quality chocolate and cocoa products announced the 2nd generation chocolate by redesigning how chocolate is made. By applying the CCC-principle, Barry Callebaut redefined chocolate completely: putting cocoa first, sugar last.
To experience the nuances of cocoa flavors, the recipe of the second generation of chocolate is as pure as it can be. Dark chocolate is made of cocoa to which only sugar is added. Milk chocolate is made of cocoa, and in addition only milk and sugar. The new product design is a testimony to nature's flavors, and to the mindful living consumer, since this chocolate contains 50% less sugar than the most consumed chocolate across the world.
This innovation will enable brands and artisans to provide what consumers desire: food and drinks paying homage to nature's flavours while supporting them to live more healthily.
Media
Watch the full live stream or individual clips from the announcement.
Download presskit
Announcement 2nd Generation Chocolate
Watch the announcement with presentations of CEO Peter Boone, Global Vice President Bas Smit, Global R&D Head of Cocoa Science Marcello Corno and Global R&D Head of Product Superiority Gabi Kopp.
Product film 2nd Generation of Chocolate
Learn about the redesign of chocolate. Putting cocoa first, sugar last.
Press inquiries
If you have any questions, please feel free to contact us.
Contact us
The Renaissance of Cocoa
when nature x craftsmanship x innovation